Worshipful Company of Carmen's prestigious Cart Marking Event
On 13th July, 2016 our Horse-drawn Shand Mason Steam Fire engine was selected to participate in the Worshipful Company of Carmen's prestigious Cart Marking Event which is held at Guildhall in London.
The Cart Marking Event, traditionally, originates from the 13th centu ry. The Worshipful Company of Carmen was started and it was agreed that all licensed vehicles should be marked with the City's arms on the shafts and numbered on a brass plate to show that they were authorised within the City of London, hence the Cart Marking ceremony was born which takes place once a year.
The vehicles are brought into Guildhall one by one to be marked by the Hallkeeper. Each year is distinguished by a letter reference, each car by a number.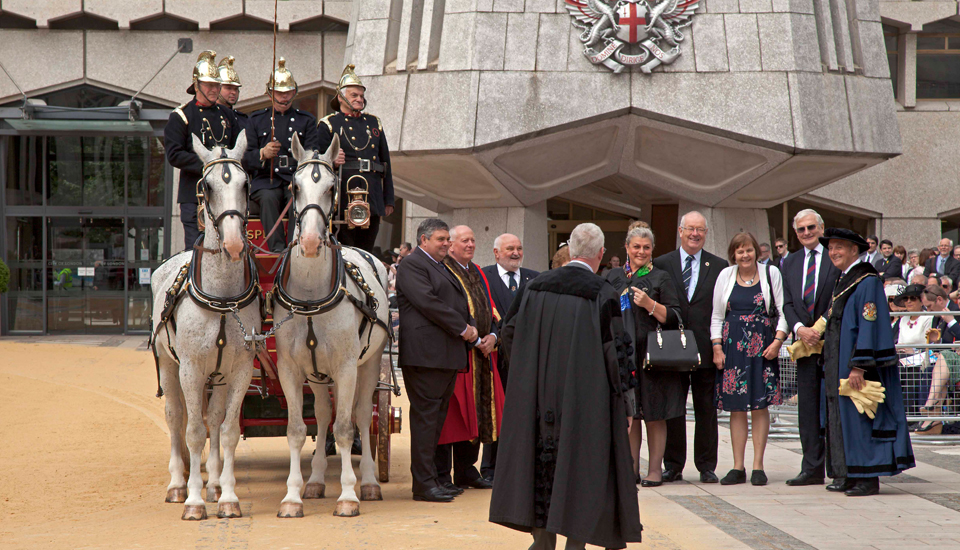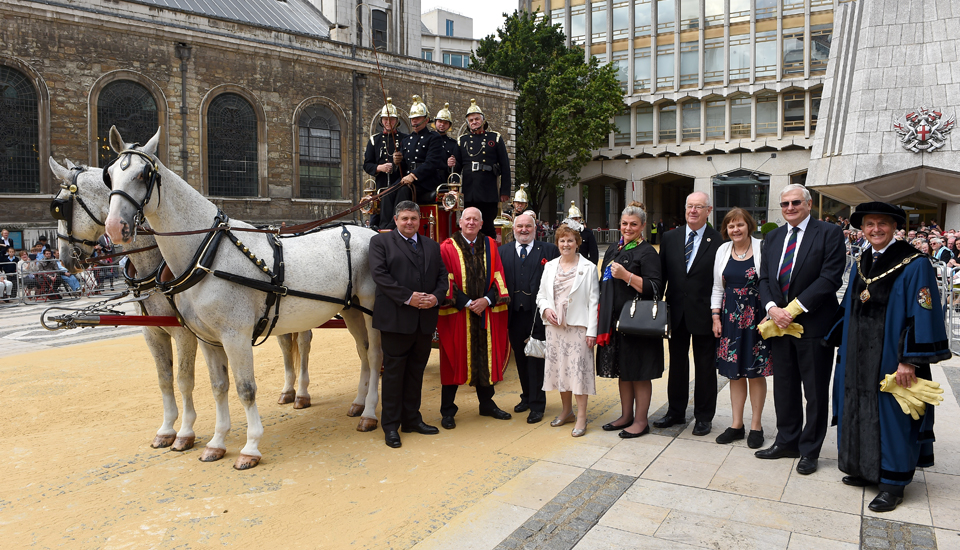 "The festival was a great success with in the region of 8-10,000 visitors during the course of the day. As you can see from these photographs Christopher's Punch and Judy shows proved very popular with our younger visitor's during the day. On behalf of The N21 Committee I would just like to thank Christopher for agreeing to perform at our event and wish Pauline's Puppets every success for the rest of the year and preserving this very traditional children's entertainment for future generations."
Mike Horwood - N21 Festival