Welcome to Drewitts Carriages, magnificent horse-drawn carriages. Discover for yourself the memorable, magical, and magnificent world that is associated with horse-drawn carriages. You will enjoy a perfect fusion of past and present.
Steeped in tradition and with carriages drawn by the finest horses, Drewitts carriages have been providing a distinguished and exceptional touch to weddings, funerals and special occasions. We ensure dignity and esteem synonymous with a beautiful, traditional Victorian carriage and horses. In addition we have our Shand Mason manual or steam fire engines, wagonette or our Victorian Omnibus.
For our clients peace of mind we are covered with full Public Liability Insurance and Policies are available on request. We also ensure that all our vehicles are professionally and regularly maintained and that our horses are all properly trained for every type of event covered.
Upcoming events
Saturday, 13 November 2021

The Lord Mayors Show

Drewitts Events are supplying a 1911 Horse-drawn Omnibus for the Worshipful Company of Wheelwrights to celebrate their 350th year Anniversary.

Sunday, 24 October 2021

Transportfest at London Bus Museum

Performing Punch and Judy Shows, Balloon modelling and Horse-drawn rides on Victorian Omnibus. Transportfest at London Bus Museum, Brooklands, Brooklands Road, Weybridge, KT13 0QS.
Events

The Lord Mayors Show since 1986. Cart Marking City of London. London Bus Museum. Brooklands Museum. London Transport Museum. Regent Street and Oxford Street Events. Fetes. Films. School Functions. Private Parties. Regattas. Flower Shows. Shopping Malls. Street fairs. Museums. Race Courses.

Weddings

Our traditional horse drawn transport means so much more than "getting to the church on time". With our traditional horse and carriage wedding service, you will arrive with all the style, glamour and ceremony befitting a bride on her special day. The romance doesn't end there: to complete the occasion bride and groom will be carried onwards in their memorable and magical journey to the reception. Our wedding carriages and coaches can have their hoods open or closed so you can add your own personality, arriving in a demure yet grand way.

Funerals

By choosing a Drewitts horse-drawn funeral you can be reassured of a professional, accomplished and polished experience filled with all the compassion you need in this difficult time. You can have our stunning black or white horses (in pairs or fours) with your choice of black or white hearse. Our traditional hearses feature beautiful polished wood interiors with plenty of space for your floral tributes and finished off with colour co-ordinated plumes, drapes and fine Victorian cut glass lamps.

Historical Firefighting Display

Tony and Chris own and maintain two restored Shand Mason of Blackfriars horse drawn fire engines. The first a 22 man manual pump of 1889 and was an appliance under the command of Captain Eyre Massey Shaw is in full working order and once belonged to past master Bruce Hoad. The second a 1904 steam pump built in London and served with Hythe Fire Brigade Kent, this engine is also in full working order.

Brook Hospital Charity

Since 1934 Brooke has been improving the lives of vulnerable working horses, donkeys and mules, and the communities that depend on them. We work in some of the most challenging areas of the world to relieve immediate suffering and create lasting change. Find out more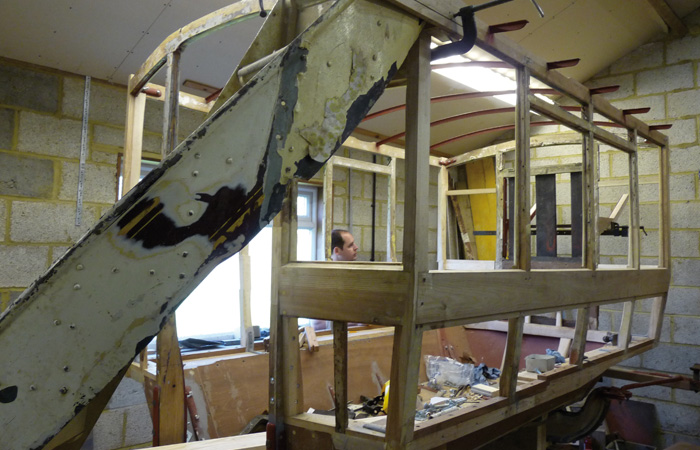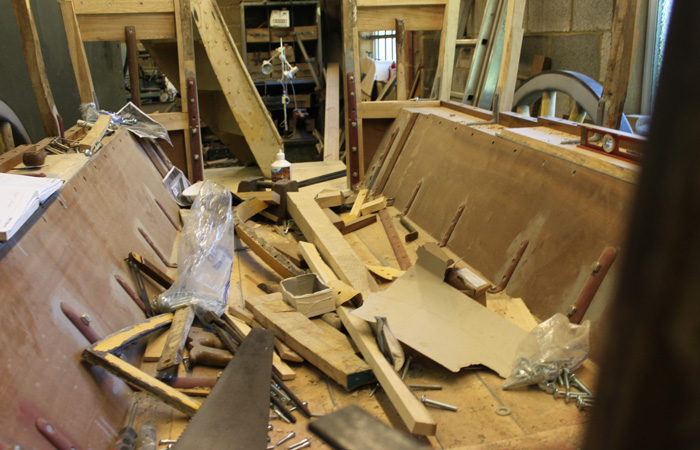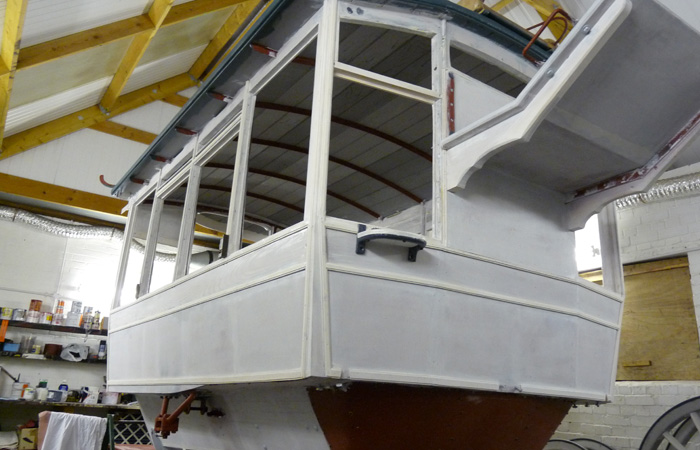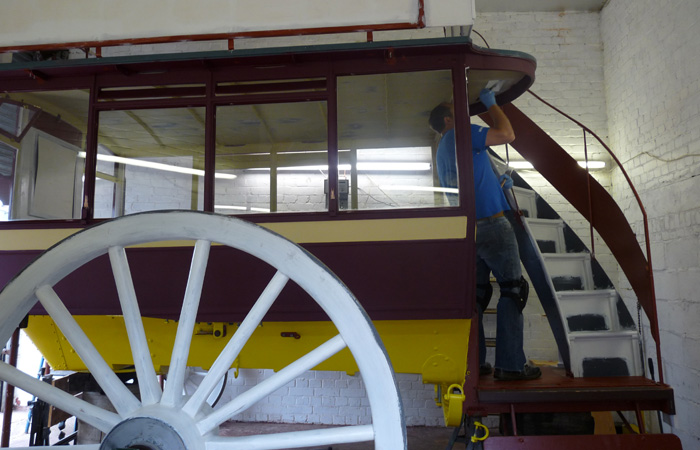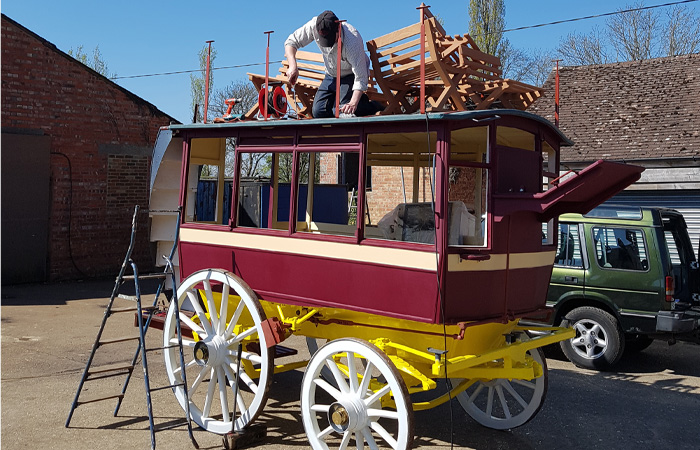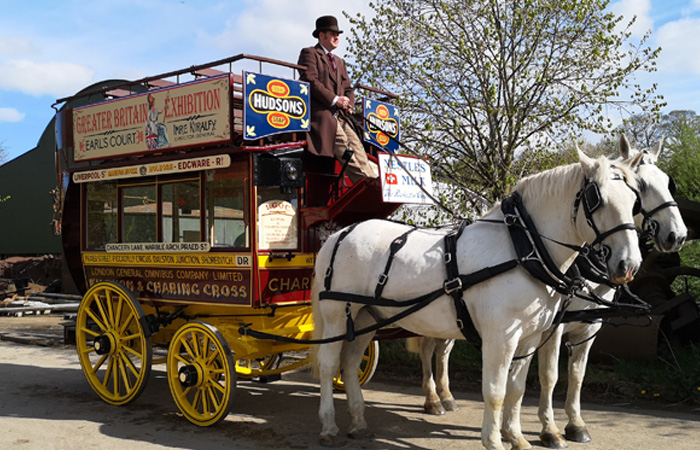 Heritage
We as a family have been keen to preserve some of our carriage heritage and we have restored two London Horse Buses and two London built horse drawn Fire engines. We operate and demonstrate these vehicles keeping alive the
historic skills associated with them. We work closely with The London Bus Museum and London transport Museum who strive to keep the transport heritage alive.

We also work with museums that contain period buildings from the horse drawn days. We are also keen to work with listed stables and workshops in London to enable them to maintain them for the future.

"The festival was a great success with in the region of 8-10,000 visitors during the course of the day. As you can see from these photographs Christopher's Punch and Judy shows proved very popular with our younger visitor's during the day. On behalf of The N21 Committee I would just like to thank Christopher for agreeing to perform at our event and wish Pauline's Puppets every success for the rest of the year and preserving this very traditional children's entertainment for future generations."
Mike Horwood - N21 Festival